A Twelve Minute General Fitness Anywhere Workout
Three Minute Sessions of Nine Random Exercises
BE SAFE! Make sure you are properly warmed up, ready, and use proper form.
Also, be sure any equipment you plan to use is safe, stable, and secure.
If any exercise is painful for you... STOP. If necessary consult a medical professional.
If for any reason certain exercises are undo-able, not advised, or especially difficult for you, try a different variation, try it with less speed/intensity, do a different movement inspired by the exercise name, or just do a different exercise entirely, perhaps one of your favorites.
You can always pause the timer if you need more time to stretch or just need to take a break.
The UOAH Workout Timer
A Free Online General Fitness Workout for Anywhere
The UOAH Workout Timer alternates between one-minute rest/stretching sessions and three-minute workout sessions with nine randomly chosen exercises per round from the nineteen described below. The twelve minute workout idea is based on doing at least three rounds, but you can always keep going.
Most of the exercises require nothing more than a floor. A couple do require some basic equipment, if you don't have anything that will safely work, just do a different exercise.
All of these exercises have more and less difficult variations. Also, some exercises can be combined with other exercises, or can be done both with or without weights.

Below are brief descriptions roughly ordered from the less difficult to the more challenging.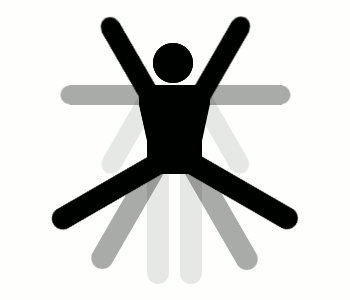 Stretch
If if moves, move it. Flex, rotate, move, loosen, and warm up your body.

Also try slowed-down/low-intensity versions of various exercises and other body movements.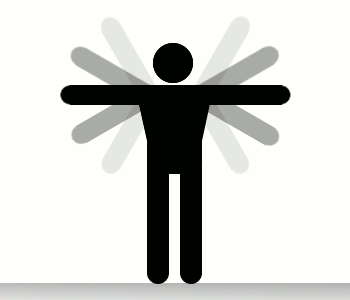 Arm Rotations
(aka "Sir Richard's Revelations of Doom")
Move your arms and shoulders in large, medium, or small circles going forward, backward, or side-to-side.

Can easily be combined with Hip Flexes, Calf Raises, Lunges, Leg Lifts, etc.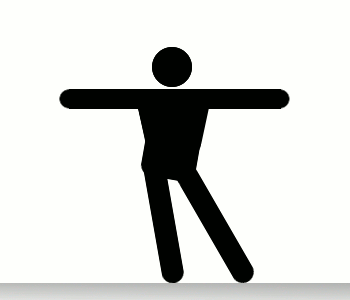 Hip Flexes
While holding your upper body still, move your hips forward and backward, side-to-side, diagonally, or in clockwise or counter-clockwise circles.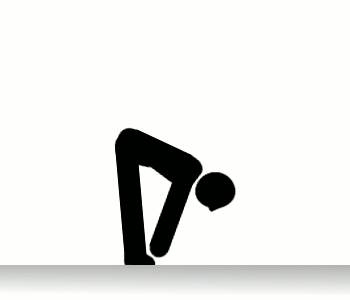 Toe Touches
Lower your fingers to your toes, or raise your toes to your fingers. Reset. Repeat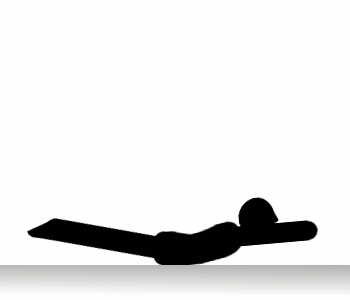 Back Extensions
Lie on your stomach with your legs, chest, and arms just off the ground. Raise your legs, chest and arms as far off the ground as you can. Lower to reset. Repeat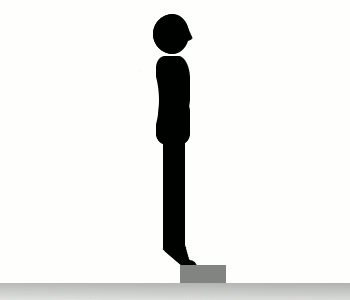 Calf Raises
(aka "Captain Keeble's Calf Crushers")
Stand with your heels as low as possible. Push with your toes until your heels are as high as possible. Lower yourself back down. Repeat.

Safely stand with your toes on a stable stool, stair, brick, log, rock, or a rolled up towel or mat to get even more range of motion.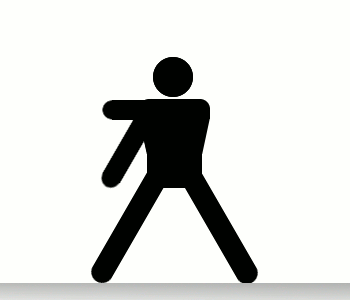 Reach Across
Reach high, low, or in the middle across or over your body with your arm and shoulder, then reach with the other side. Repeat.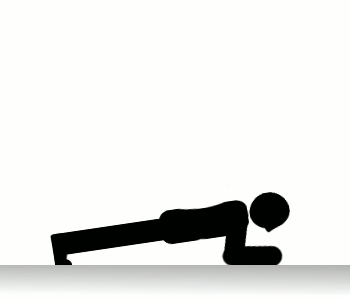 Plank
Hold your body and legs straight while leaning forward on your toes and forearms.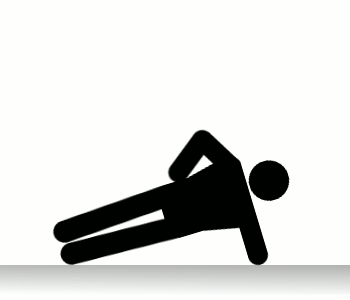 Side Bridges
Lie on your side supporting your body on a foot and an elbow/forearm. Raise your hips as far off the ground as possible. Lower to reset. Repeat. Repeat on other side.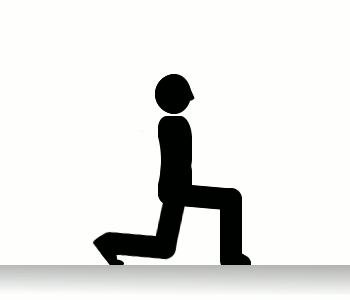 Lunges
Start in a Standing Position. Take a large step forward and lower your body toward the ground. Reset. Repeat with other foot. Reset. Repeat.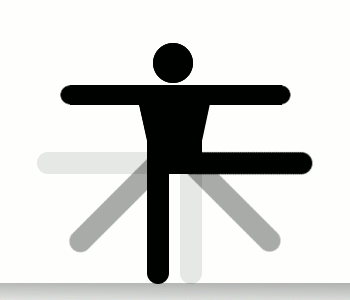 Leg Lifts
While standing or lying down, raise and lower your legs in-front, beside, or behind you.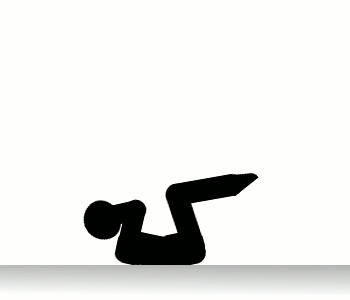 Crunches
While lying on your back or while standing, bring your knees up to your shoulders. Reset. Repeat.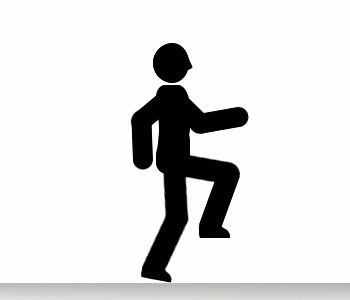 Jog in Place
Jog, Run, High-Step, do Mountain Climbers or Knee-Ups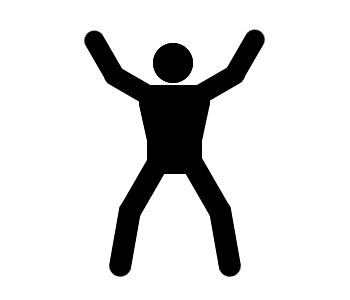 Jumping Jacks
From a standing position (legs together and arms at your side), jump and move your arms up and legs out. Jump again, and move back into the starting position. Repeat.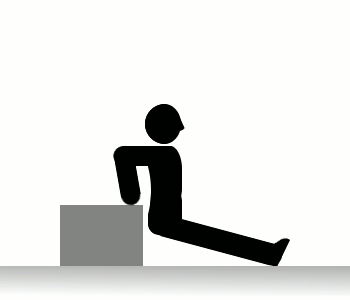 Dips
Hang or Lean, supporting your body with your hands on a stable chair, rail, bars, ledge, rings, or other secure object. Lower and raise your body.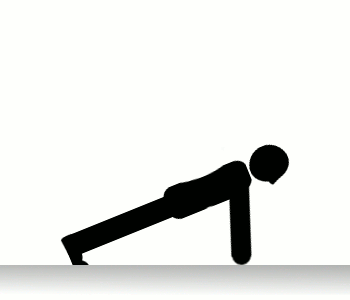 Push-Ups
Start with your hands on the ground about shoulders-width apart and your feet out behind you. Hold your body and legs straight while lowering your chest to just before it touches the ground. Push to raise your chest and reset. Repeat.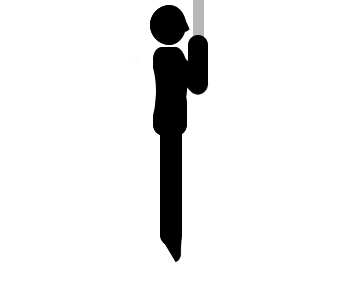 Pull-Ups
Hang from a secure bar, ledge, rail, branch, frame, or rings. Pull your chest up to your hands. Lower your body back into the starting position. Repeat.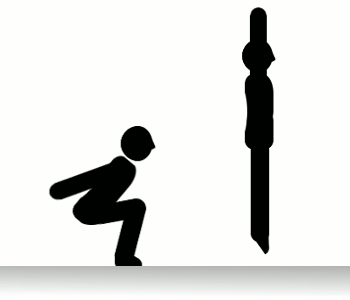 Jumping Squats
From a standing position lower into a squatting position. Jump and reach upwards. Reset. Repeat.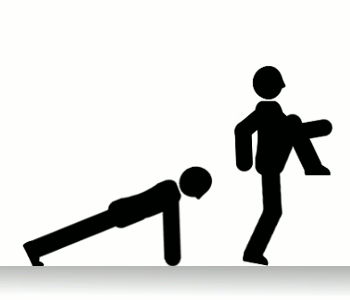 Down-Ups
From a standing position drop onto your hands and feet. Do a Push-Up. Jump back onto your feet. Twist your upper body to raise one knee to the opposite shoulder. Reset.
Repeat, finish by raising the other knee. Reset. Repeat.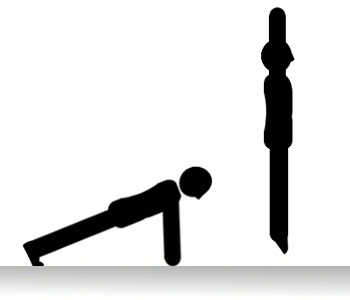 Burpees
From a standing position, lower your hands to the ground, and extend your feet behind you. Do a Push-Up. Pull your feet back underneath you. Jump and reach upwards. Reset. Repeat.
Try using the timer while you watch a show or movie, listen to the radio, or while you wirelessly play a game or browse.

You could also use a couple of rounds as a pre-workout before you go running, walking, jogging, hiking, lifting, swimming, rowing, training, sparring, biking, practice yoga, play a sport, or do whatever other kind of exercise you enjoy.

There are many other workout timers out there depending on your personal preference, for example, if you just want a customizable timer, you might like the Speed Bag Forum Timer. If you want timer customization and a choice of workout styles, you might enjoy the Shoutbox Timer.

Be Safe, and have fun. (Back to the Timer)